[Utility][Python] Kill busy process
The utility I use often. Kill the most busy process or pick another among the busiest.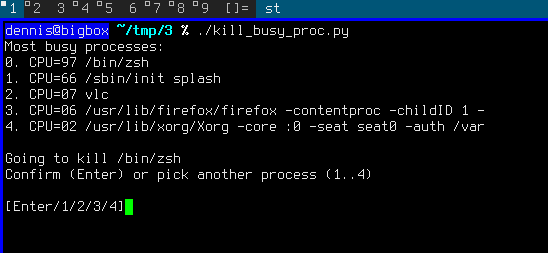 Download (Python 2/3)
---
Please drop me email about bug(s) and/or suggestion(s): blog@yurichev.com. List of other blog posts. BTW, I'm teaching. Follow me in social networks: Twitter, Telegram, GitHub, Discord, Facebook.